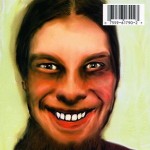 Put on the Aphex Twin and listen to me hate
Fuck all of you who suddenly care about people in Paris, people in Uganda, and people scooping oil sands out of the Niger Delta (oh wait, it isn't time to care about them yet?).
You know who you are: You just saw it on the . . .