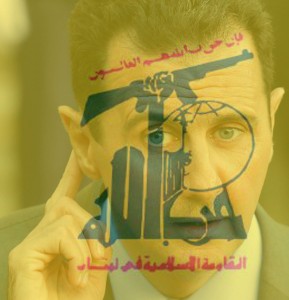 WASHINGTON – The president of the Germany's foreign intelligence service said Monday that his organization had wiretapped a high-level Lebanese militia member, who believed that Syrian President Bashar al-Assad had used chemical weapons. In a secret briefing to lawmakers, Gerhard Schinder, president of the Bundesnachrichtendienst, or BND – the nation's foreign intelligence service – related what he said were the results of the wiretapping of a high-level Hezbollah member.
Lebanese militia "Hezbollah" – literally, the Party of God – is allied with the beleaguered Syrian president. Assad himself has denied the use of chemical weapons.
Matthias Gebauer writes for Der Spiegel:
"[T]he BND listened in on a conversation between a high-ranking member of the Lebanese militia Hezbollah … and the Iranian Embassy. The Hezbollah functionary, Schindler reported, seems to have admitted that poison gas was used. He said that Assad lost his nerves and made a big mistake by ordering the chemical weapons attack."
U.N. investigator Carla Del Ponte suggested in May that the Syrian rebels fighting Assad's government had used chemical weapons as well.
You can read more here about the German government's wiretapping, its evidence that Syrian dictator Bashar al-Assad has used chemical weapons, and the effect they both may have on the rapidly escalating war in Syria.