Roanoke, Va. – Sexting. We've all done it, or at least most of us have; and then we disseminate it throughout the internet so that geeks like you can share the glory, by passing it along to other geeks. Sexting is thought by scholars to be the first instance in human history where two people flirting around benefits the rest of mankind by spraying sets of nude pictures across the information superhighway.
"It ain't all glory holes and slick-bottoms, though," said Phillip Bernstein, Richmond-area sexter. Sexting has recently come under fire from the mainstream media who exploits it to gain ratings by selling to perverted America the very idea that there really are 13-year-old girls getting naked on camera somewhere, for someone. "How despicable," the news anchors tell you. "How intriguing," you actually think. Because you are a pedophile and you've gotten to this site by googling jailbate – a key term sure to be found in the tags section at the bottom of this article. The FBI are on their way.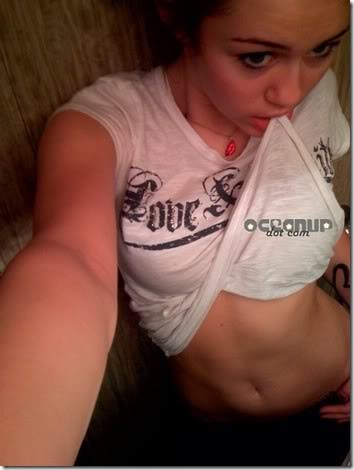 But sexting, as everyone knows, is rooted in the regular text messaging feature put in place on all cell phones everywhere by loving cell phone "care"iers like Verizon and Sprint. And while having your girlfriend text you pictures is wonderful for everyone, sexting isn't the only thing that makes paying $15 per month the biggest mistake a parent can make when raising his/her child – the whole text messaging lifestyle turns waterhead kids into flatline pets that trail behind you as if by some invisible leash.
Rare fact: it is the parents' choice to pay for the text service. However oftentimes they will unknowingly buy text messaging with their plan; others think, "Heavens to The Grand Tits of Betsy! What happens if I get into a car accident, the vehicle flips over, and the steering wheel pinches my throat off so I can't use my voice? Ah-HA! I will text Lassie!" Whatever failure of logic bleeds through their brains, all of these parents fail to make the sister choice to buying this service – "slapping that little bitch in the face when she turns into a whore."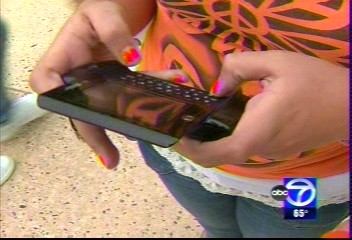 What I'm about to tell you is the story of the North American
suburb-crawling skank.
There are little girls who trail behind mommy or daddy through Anytown, USA, staring down into their twiddling hands at what is without fail – without question – and without having to look: a cell phone.
They are oblivious to what is happening around them. "Honey, can you help me find 17 cents?" — "…huh?" I said, "We all want to take your melon head and smash it into a wall."
"Wow! Given all the threats, I'd have to assume texting is useful, right?" Wrong. What usually takes 5 minutes via detailed, half-focused phone conversation can take all day using text messaging. But who cares? They are either texting guys or talking to other girls about guys. Regardless, everything these little bimbos are communicating is stupid and pointless. This is because nothing of value has ever been transmitted via text message.
"You're pregnant." Oh! Let me just text my husband.
"You have cancer and you have six months left to live." Shit…I'd better shoot out a text so the family knows.
The ideal conversation I'd like to hear:
"Jenny, can you please stop talking with whoever about your rotten little pussy for long enough to pick out what you want to eat?" – "…what Mom? Oh…I see what you mean…"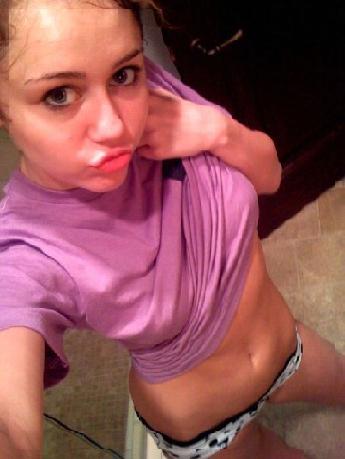 One will never hear that talk, because parenting notoriously never takes place under the umbrella of reason. Consistently, stupid parents raise stupid girls with unnatural under-bites. Big knees. Ratty-looking hair that has been treated with so many chemicals, not even lice can grow in it. Although at one time, some probably did.
These girls, having built a fantasy world around themselves in which their opinions matter to others, have exceedingly naive perceptions of the real world – albeit most of them have an expert handle on conception itself. "This is as easy as laying on your back," said sophomore Kimberly Thomas. This enveloping bubble-wrap of kaleidoscopic anti-reality breeds in developing young women a viral and slowly-evolving case of "Soccer Mom Syndrome" (SMS) whose symptoms include:
Loud voices
sweeping sense of entitlement
unrealistic expectations
Miley Cyrus
Miley Cyrus
blind ignorance
unwarranted self-importance
stifling religious zealousness
Miley Cyrus
obesity
chronic attitude dysfunction
highly-visible mental retardation
Fortunately for the rest of us, texting, and sexting moreover, makes retarded women sheeplike in your ability to herd their enfeebled minds around like dumb beasts using simple mental constructs and preconditions that play off laziness and convenience. Your stupid daughter is going to be so easily fuckable throughout her 20s. She'll be so embarrassingly easily to nail that they'll be cutting in on Chinese whores, and those whores will come cut her tits off for open-sourcing on their action.
That's wonderful. But there is a downside to all this. Witness, if you have a moment, the following four-minute sequence of events in which a girl gets exactly what she deserves while texting in a car, but tragically imposes helpless strangers to suffer infinitely the hand of her stupidity, as some women are known to do three or four times in one day, often while texting [Editor's Note: WOW. anti-woman as hell, wtf is wrong with me]:
Notice the girl's first instinct following the crash was not to use the phone she just killed innocents with to call for help. She didn't even try to text Lassie. Oh and hey – did you see that she was about to text me and tell me her friend wants me?
This is not a PSA – it is accidental, happenstance documentary footage of a young girl's stupidity in real time. Critics of the viewpoint that the girl is stupid and killed people by texting fail to address that the conversation was working its way into sexting. She was texting a guy. Named James. "I think it was very brave of her," said Crazy Pat, a full-time Verizon technician who was glued to the situation as it unfolded before him on his computer monitor. "So why'd they stop?" he later asked.
Fortunately for you, there are two solutions:
1) Abort daughters
2) Should choice 1 fail, begin slapping them as babies and do not stop until the redness of their skin somehow sends the message that texting is stupid, annoying, lame and pathetic. Should work.
More on this as we establish a live one-way video uplink with AIM user jo_baby_369.
Growing pains?

Suicide is becoming a widely accepted solution to the problems facing America. If you or someone you know is threatening suicide, do your part as a friend. Encourage him/her to do the right thing. And pull the trigger, wussy.
THIS MESSAGE IS BROUGHT TO YOU BY THE UNITED STATES GOVERNMENT.