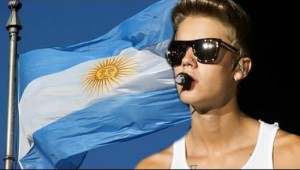 BUENOS AIRES – JB's at it again! Pop music's most punchable face turned the tables on an Argentinian photographer when JB's violent gang of thugs attacked an innocent paparazzo just doing his job.
Video footage put fans at ease, reassuring young women everywhere JB's sensitive eyes were shielded from the incident by a thick black sheet.
Once convicted, Justin faces anywhere between one month and six years in a dirty, common South American prison.
Fans argue Justin is too rich and famous to answer to petty charges, and too important to face consequences. The commoner's attorney, Matias Morla thinks otherwise.
"Now we just need to wait for the police to find him and bring him to Argentina," Morla said. "For us, this is a triumph against all those who said this case was a bluff and that we didn't have anything."