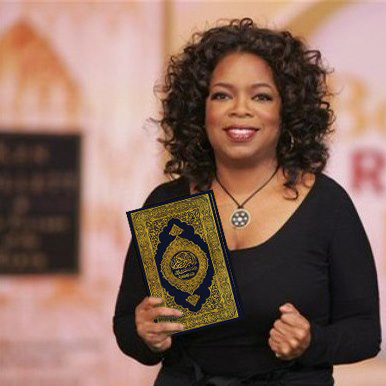 DAMASCUS, Syria — Philosopher and television star Oprah Winfrey converted every member of her studio audience to Islam Monday during a new show on the O. Network in which she discusses existence and the metaphysical.
Stagehands appeared behind her, burning an American flag and stomping it out on live TV.
"She's achieved so much in her life," special guest Dr. Angstrom H. Troubadour said on the program. "It's now time for her to become enlightened and share it with the world."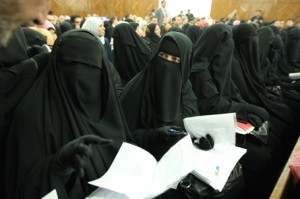 Oprah quietly converted to the "religion of peace," following the beheadings of several Christians in a Syrian village northeast of Damascus.
The prominence of US-backed al-Qaeda freedom fighters in the region factored into Oprah's decision to see Allah to victory. As America prepares to launch hellfire missiles into the Godless heart of Syrian President Bashar al-Assad's regime, Oprah encouraged Americans to join the one true God, Allah.
Infidels regarded the program with skepticism as Oprah pointed out each lucky audience member, shouting, "AND YOU'RE ISLAMIC, AND YOU'RE ISLAMIC! YOU'RE ALL ISLAMIC!"