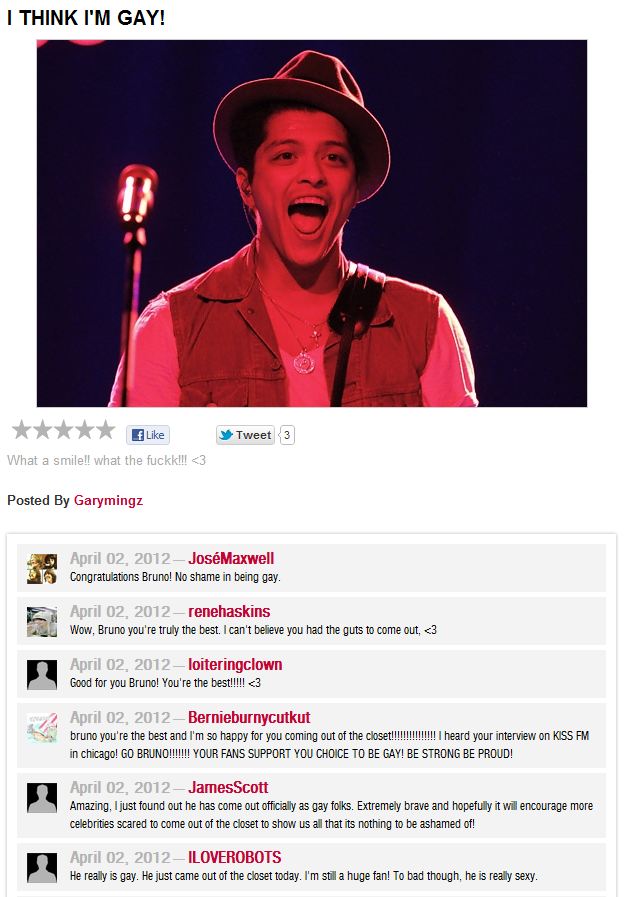 According to his website
Y
E
S
H
E
I
S
!
A photo uploaded to pop superstar Bruno Mars' website Monday morning answered questions lingering among online communities and forums.
The photo heading "I THINK I'M GAY!" left no room for suggestion as to what the singer-songwriter could possibly mean – or a lot, depending on your imagination!
In 2011, Mars received six Grammy nominations, highlighting the tremendous progress made by the LGBT community within the music industry, following in the footsteps of legends such as Elton John, David Bowie and Ricky Martin.
Bruno Mars' first album, Doo-Wops & Hooligans proved to be the third biggest-selling album of 2011 in the United Kingdom.
Mars is currently working on his second album after signing a worldwide publishing deal with BMG Chrysalis.