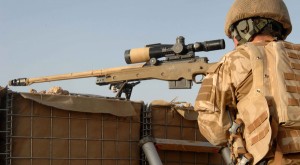 MY OPINION ON FERGUSON — With incredibly small use of force, the Ferguson Police have averted a mass disruption of the local economy that would have affected not only Saint Louis, but all of America. Looting cannot be tolerated under the rule of law.
Now more than ever with the rise of a new Islamic Caliphate, global terrorism is knocking on the front door of fragile incipient puppet nations that buoy our slipping geopolitical grip on the throats of the people we're really "oppressing" in Ferguson: Terrorists. These shootings are the type of thing instigated by Black Islamic Nationalists who plant false stories to turn people against the government, earning them just a little more wiggle room in their Jihad.
Now I'm not saying the rioters in Ferguson are terrorists, but the best police first protect themselves and always come more prepared than the enemies of the economy. Second comes the safety of the people, and then only in proper proportion to their contribution to the economy. That's true fairness.
Obama and his patsy of a Missouri governor have deposed the local police force, marching in Federal and State police in violation of local rule of law. We know the Muslim Brotherhood has infiltrated our government, but now we know for a fact they've made it to the highest office. The spirit of the 2nd amendment is that the government must always outgun the people. Don't let the shifty Liberals turn that around on us. Gun Control is their number one policy, and it starts with taking guns from POLICE. The Ferguson police are the equivalent of a local militia, and for Obama to deny the right for the militia to assemble is in direct contradiction to the 2nd amendment, which is the most important amendment of all. We MUST impeach Obama today before he dismantles our local homeland militias and takes our guns!