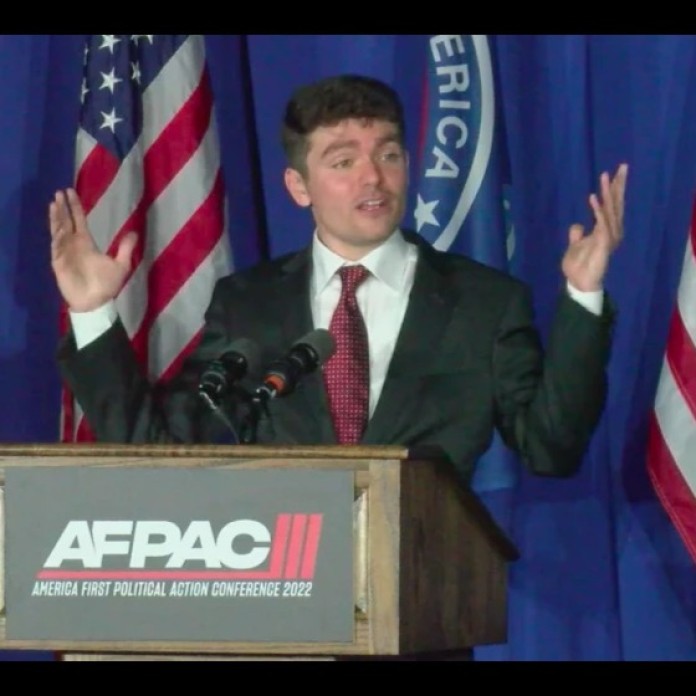 INTERNET — Police report Nick Fuentes, antisemitic influencer, is dead after a hoax call led to a violent altercation with a Chicago SWAT team.
Police Comissioner Gordon Langley briefed the press, "Officers responded to a phone call originating from Mr. Fuente's apartment that indicated a child had been abducted and was being held hostage. Mr. Fuentes resisted police efforts, and after reaching for a firearm, our officers had no option but to defend themselves with deadly force. We did locate a child in his apartment, and she's been returned to her parents."
Langley added, "Of course, investigations into the hoax call are ongoing."
Fuentes was the founder and creator of the Groyper Movement, a trolling group which aimed to use internet humor to draw the Republican party further to the right.
After a business dinner with Donald Trump and Kanye West last year, the far right provocateur seemed to be a new political force in America. But Fuente's star would crash dramatically this Summer after he announced his marriage to the 12-year-old beauty pageant gold medalist Sally McBroom.
Few fans remain to mourn the loss of Fuentes.
"For some reason, we thought he was just joking when he said he hated Jewish people and wanted to marry a little girl," former Groyper Seth Cranston told reporters. "It was all just memes to open up the Overton window, drive us all a little to the right with meme magic. But next thing you know, he was bragging about legally banging a 12 year old every night on his stream. That's when I realized, he wasn't really funny. He was never funny. He was a seriously depraved political operative who only wanted to appropriate my culture. I really don't think this could have ended any other way."
Ex-convict and Republican dirty tricks specialist Ali Alexander, top organizer of the "Stop the Steal" rally on January 6th, is rumored to be behind the swatting of Fuentes. Milo Yiannopolis, a close personal friend of Nick Fuentes, told fans on his telegram channel, "Ali was insane with jealousy. He'd fallen out with Nick months ago, but seeing him get married was just too much. I don't think he meant to kill Nick, but you know, shit happens. Whether he was behind this swatting or not, I can't say. But I know his operatives called in the swatting on MTG [Marjorie Taylor Green]. It's his thing."