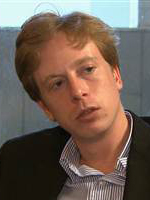 From a cramped cgi apartment littered with nothing but Ayn Rand, Barrett Brown orchestrates the downfall of oppressive regimes with Project PM, short for Persona Management. Using a highly sophisticated array of thousands of fake online identities, Brown's project destabilizes government and foments rebellion across the Middle East.
While closely working with Aaron Barr, Brown was able to remove all the good stuff from the HBGary leak, which explains the lack of evidence about rampant corruption. The government is the only entity with pockets deep enough to pull off such an elaborate plot, and it follows that Brown is ultimately under their pay.
Brown's close association with Sabu immediately raised questions among his supporters within Anonymous. Thousands of Twitter accounts unfollowed him out of pure suspicion. @Anonymously27 said, "There's no reason to ever trust Barrett Brown ever again. If he's not been turned, everyone around him has."
Experts agree, Barrett Brown was actually never turned by the FBI. He's always worked for them.