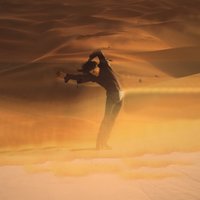 KABUL, Afghanistan — Strange new reports from American intelligence officials in Afghanistan suggest the sudden appearance of an unlikely face among the turmoil. Legendary pop star and homosexual pedophile Michael Jackson, who is widely believed to have died from a heart attack at his Los Angeles home in 2009, was reportedly spotted in and around several small villages under control by emerging factions of the Islamic State, or ISIS.
ISIS, who recently suffered losses with the collapse of oil prices, have turned to human trafficking as a means of income, pulling in a remarkable $520 million in 2014. Among their customers are major governmental figureheads, from British MPs to American diplomats, and even celebrities. Classified intelligence reports suggest the appearance at "human trade shows" of a tall, pale white man who never speaks.
An anonymous source inside the CIA told the Internet Chronicle he has firsthand evidence Jackson is taking advantage of the fog of war throughout several despotic gaps in the Kandahar region of Afghanistan, one of the deadliest and most easily exploited provinces in the Middle East.
Experts predict that after five years without medical care, Jackson's plastic surgery has likely suffered gross deterioration. Dr. Angstrom H. Troubadour, of the Los Angeles School of Cosmetic Surgery and Design, said he believes there is a good chance Jackson's sandblasted face has taken on a new, unknown form.
"His face could appear weathered, pock-marked and cratered," Troubadour said, "He probably has changed so much he is no longer recognizable, which would give him a staggering advantage over his prey."
Conspiracy theories already emerging suggest Jackson, compelled by an insatiable lust for child sex, faked his own death and even allowed his personal doctor to face jailtime, to go onto a permanent sex vacation, walking the earth until he "ascends to take his throne in the great big Neverland Ranch in the sky."