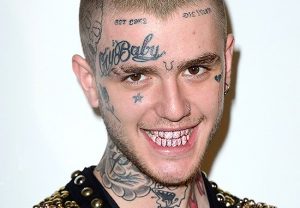 MIAMI, Fla. — New documents suggest depression-rapper XXXTentacion is alive and well after a mass media freakout blew a promotional stunt out of proportion this week.
The 20-year-old raper, whose real name is Jahseh Onfroy, was thought to have been gunned down in a Florida robbery.
Authorities said Onfroy was leaving a vape shop shortly before 4 p.m. when two men in a dark SUV shot and killed him.
Although he has not been heard from since the incident, phone records from the victim in the car – apparently a die-hard fan – suggest the murder was set-up and agreed upon by all parties involved.
The coroner's report uncovered a digital contract found on an iPhone X belonging to the deceased look-alike in Onfroy's car. The contract, they said, promised to make the death look as much like a hit on Onfroy himself as possible, and records on the phone show a history of bitcoin payments to dark web contract killers hired to do the job. The suspects are still at large.
At the time of the faking of his death, XXXTentacion was awaiting trial for beating his pregnant girlfriend, another stunt his publicist hoped would bring even more attention to the lackluster album's release.
"XXXTentacion knew beating his girlfriend would bum a lot of people out, like when they heard Kanye supported Trump," Mike Rogers, Onfroy's publicist said. "And just like with Kanye, many suspected X's attempts to cause his girlfriend to miscarry were efforts to promote his upcoming album, 'No Pulse.' The media – who don't understand X – also don't understand just how far X is willing to go to please his adoring fans." Rogers winked to an unseen camera.
Because beating pregnant women left a bad taste in even his most ardent fans' mouths, before faking his death, Onfroy made sure to publish an Instagram Live video in which he talks about how he wants to be "remembered."
If worse thing comes to worst, and I f—ing die or some s— and I'm not able to see out my dreams, I at least want to know that the kids perceived my message and were able to make something of themselves and able to take my message and use it and turn it into something positive and to at least have a good life.
Since only a handful of tracks from "No Pulse" have been released so far, X is laying low until his court dates are forgotten, or the public forgives him: whichever comes last.
"Dude beats pregnant chicks, but look how people love him!"