LAS VEGAS — Bookies have announced they are taking bets to see which fake TV doctor personality takes home celebrity sex offender gold in 2019. Three suspicious men surfaced with apparently clean records. We'll unpack each nightmare together, and you'll be ready to place your bets.
"But there are stories."
Lurking behind the desperate eyes of Hollywood doctors are untold horrors of TV malpractice. Who will go down first? Here's a breakdown of the three most influencial TV doctors on the air today.
Dr. Oz?
"America's Doctor" is a straight-shooting, plain-talking, mass media medicine man. And he loves a good revolutionary, miracle breakthrough.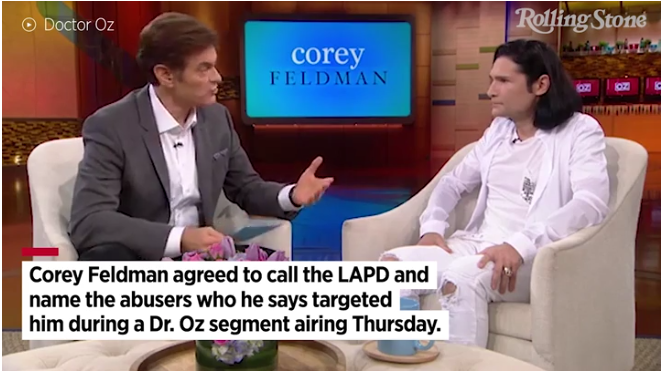 Oz made neoliberalism fun again. Getting medical advice should feel a little bit like a game show, and a little like a multilevel marketing infomercial.
"I have not seen a doctor in 9 years. Dr. Oz is the only one I trust," says Corey Feldman, from a weird place.
Doc Oz, with a career that pays him in mansions and blowjobs, is ripe for a sex abuse scandal because of the decadence of his lifestyle, and because of the amount he is worth if someone can score a hit on the end of his undoubtedly magnificent rod.
How rich is Dr. Oz?
"Cancer is our Angelina Jolie," Oz said. "We could sell that shit every day."
Dr. Feel?
Dr. Phil and his show staff have been accused of providing drugs and alcohol to guests with addiction issues before they would come on his show.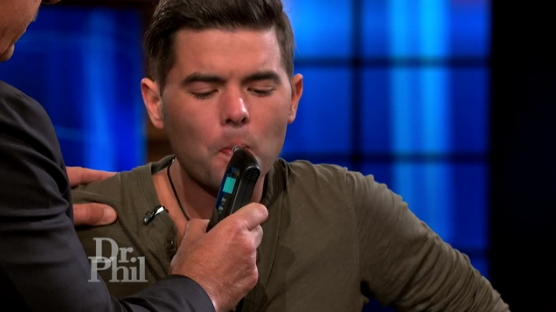 What else did Dr. Phil make them do while they were drunk?
"You could start a football team from Dr. Phil victims," says Chloe, our psychic TV medium. "Touch football."
Dr. Armstrong H. Troudabor?
What might normally constitute a paralyzing blow to an ordinary doctor's career is unlikely to move Dr. Troubadour, who has been implicated in peer review scandals, child army camps, death hoaxes and even once made pills from the ground up remains of aborted Chinese fetal tissue.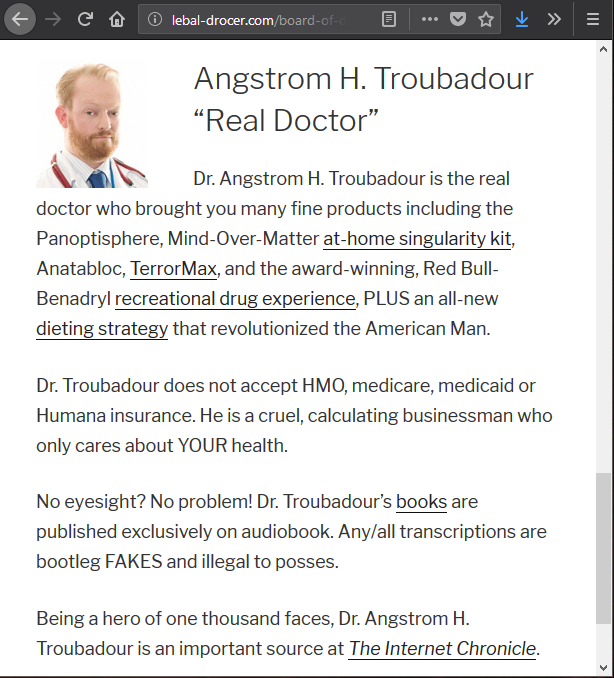 Not only is Troubadour unlikely to be toppled by sex abuse scandal, he penned the guide on How to Treat a Lady.
But rumors are bubbling him up to our #3 pick for 2019 celebrity abuser of the year. Don't let his bronze position on the podium fool you: Dr. Troubadour probably did some pretty, pretty bad stuff to get here, and it could just as easily be him in the end.
Because if he experiments in the workplace like he experiments in the lab, Troubadour is in hot water.