"Playing the Game"
Hey dudes. Dr. Troubadour here, and I am writing to you from Nepal! This four-part column comes after an exclusive spiritual love retreat with Trail Boss Christopher Nemelka, in which we spent two days and three nights plumbing the depths of our Mormon souls, in a divine quest to unlock vexing mysteries of the front hole.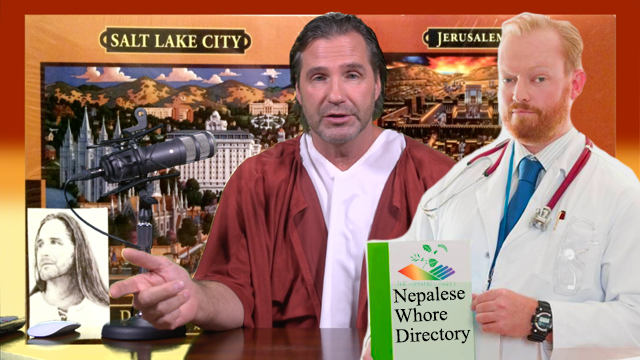 Later I took ayahuasca, experienced ego death, and condensed my pontifications into beads of enlightenment for the purposes of this article, which was edited down – for your convenience – to fit into a palatable word count for your broken attention spans.
Without further ado (that means cut to the fucking chase), follow my researched tips for a healthy relationship that puts YOU in control!
1. No friends. "It's just you and me, now"
First things first!
It used to be you needed to learn an instrument or how to sing in order to manipulate a woman's reality. But with Christopher Nemelka's patented technique, you will control a female within three well-crafted text messages, guaranteed.
Women love reassurance. Turn her reassurance into co-dependence with this one easy trick!
Dr. Troubadour says tell them things like, "Sure is nice bein' free," or "It's like all our problems are over." Christopher Nemelka added, "Make them feel dumb by using big words that only appear in the books you write!"
2. Keeping Score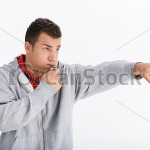 Stay sharp! A good memory pays dividends in a loveless relationship such as your own. Do you remember that time she dropped your Special Edition iPhone, scuffing the case? Or what about when she clicked Like on another man's Facebook photo?
What do ya say, Ref!?
Patriots such as yourself like to keep score. A true patriot Never Forgets. Teach your property a lesson she'll Never Forget by assigning monetary values to the countless ways in which she has hurt your snowflake feelings.
By talking in a language women can understand (money), you will finally convey your true bitterness.
3. Withholding Sex
This paragraph could get pretty dark, and into a legal gray area, so let me just say, "Each of you are redefining your comfort zones right now," and a person's worth is valued only in direct proportion to the respect you have for them!
Demand sex when she's not interested, and withhold it when she is. Unless that's what she's into!
4. No room for growth
People change over time. Over time, we learn new things about our lives, goals, and dreams. That's OK. But once you get hold of the woman, that shit's over.
Hobbies and interests are threatening. If you feel like her personal needs are cutting into your own, offer gentle ultimatums, like, "I understand you no longer love me, and want to go to yoga classes four nights a week. That's fine. When you get home, I'll be gone. Maybe I'll be back."
---
Start following these tips today and get started on your journey into spiritual dominance. Because the world owes you!
---
This message is brought to you graciously by Lebal Drocer, Inc.

We own everything that matters.