A newsroom-turned-mind-control-cult raises questions about the ethics of satirical news journalism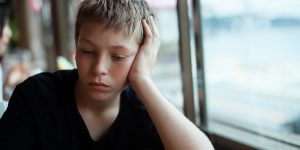 Authorities are on us like ants at a picnic, and we aren't coming out. We didn't know torture cages were not up to code. If we had known about it, of course we would have done more to hide it.
The people accusing Internet Chronicle of employee abuse have organized against the news outlet, and you may field all questions to their lawyer, Dr. Euclid Armstrong.
[pullquote]"The Internet Chronicle is a hate-filled vortex of below-the-belt insults from shattered minds."[/pullquote]He is a man of fortitude, grace and dignity. Despite his egregious lawsuits against chronicle.su, there  are no hard feelings between us.
We did not take anyone's passports. They volunteered them to us for perks and bonuses.
Internet Chronicle staff, known for their office hi-jinx and pot parties, refused to comment, citing a nondisclosure agreement between themselves and this important website. One writer did, however, indicate he was publishing articles in a hostile work environment, from inside a newsroom he calls a "hate-filled vortex of below-the-belt insults from shattered minds."
It's not just the employee abuse, the writer's union lawyer explained. It's also about a pattern of drug abuse that runs rampant through the hallowed hall of the Internet Chronicle's home office trailer in Cuthbert, Georgia.
Ivania, staff homemaker at Internet Chronicle, said it has been six weeks since she reported dangerous illegal activity she seen happening here at our place.
"I went through their dressing room the other night, and saw them crushing pills into white powder, and snorting it off the top of a mini-fridge," she said. "They saw me staring and said, 'Well, at least we ain't shootin' it.' And they was right. They're not shooting it yet, so right now everything's fine."
A plea of Intentional Guilt will be made on the chronicle.su's behalf, in order to bypass a lengthy trial and save taxpayers money, as well as an embarrassing loss in court against Lebal Drocer, Inc.
[Editor's note: We still don't know what happened to svirgula. No one has seen him or heard from him.]