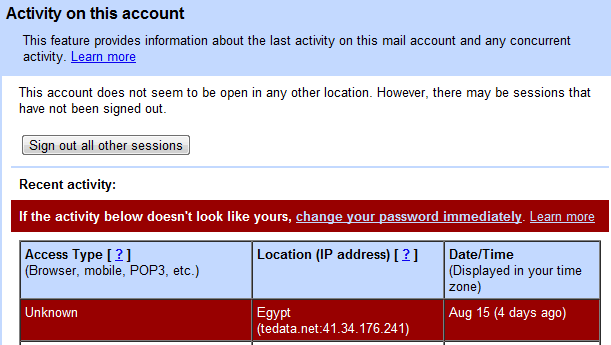 Someone in Egypt with a limited understanding of the English language might read Chronicle.SU and see it as something threatening. However, this is only because of the language barrier. It's okay. I'm not afraid of being h@x0r3d and have been preparing a bottle of the finest Pabst Blue Ribbon for this day. Yeah motherfucker, it's time to get drunk. Poor Egyptians probably don't even have Pabst. Let's hope the Arab spring blows some your way. Most likely, this h@x0r lives in Gaza, and is just using Egyptian proxies. It would be pretty silly if that were his actual IP, wouldn't it?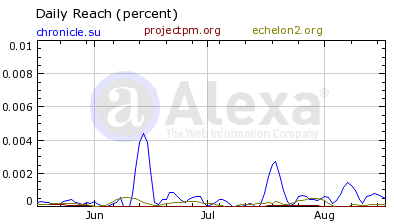 What else can I screencap, as proof of my superiority? After all, numbers and hacks ARE everything. I bet no one even cares to hack [email protected]. Who would even try? Barrett Brown won't write for us and Ian Murphy won't either. I even gave Murphy an account. Well, feel free to pawn it off on your little troll Barrett, he might change his mind when he sees how much attention we get. AND TALK ABOUT CHICKENSHIT. HOLY CRIPES BARRETT BROWN WHY'D YOU HAVE TO POST THAT SHIT TO REDDIT? DO YOU LOVE BEING HATED?
It's not slimy enough to covertly record a roommate dispute; no, you had to post it to Reddit for the whole world to see. See how I used a semicolon to prove that I understand good writingzorz? You took down the video, so I just have to imagine you standing there, rambling with a cigarette in your mouth about how you've written for all sorts of important publications. In these cocky speeches, do you usually mention your appearance on Fox News where your little virgin asshole got torn apart by vicious professional haterapers? Do you mention the part where lowercase anonymous kicked you out of anonymous? HELL NO.
IF YOU CANT STAND THE TROLLZ STAY OFF THE ITNERNETZ.