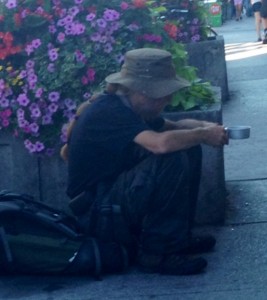 INTERNET — The homeless hacktivist Commander X, who was believed on the lam in Canada from hacking charges in America, has been stripped of his last vestige of dignity as rival hackers, known as the Rustle League, commandeered his Twitter account. Among his private messages, the Rustle League found evidence Commander X is back home in America.
The aging hacker and sole member of the "People's Liberation Front" is known for his bombastic rhetoric and persuasive, old-timey charm. During the famous Operation Payback, Commander X found a following of teenagers who assisted him in downing the website of a local courthouse which had recently charged him with vagrancy.
Sources also report the Rustle League used this account to post from the much larger Your Anon News syndication service, which recently received millions of dollars in donations. These funds, according to data leaked from Commander X's account, were "invested" in bricks of marijuana and smuggled across the Canadian border by Commander X himself.