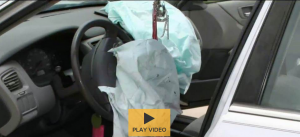 Dearborn, MI — In a Post-Sony-9/11 world, sometimes Great Leaders have to take drastic measures in order to save our freedom. The once glorious and proud industrial nation of Detroit, home to Ford Motor Company, is nothing more than a large "Urban Garden" and collection of "Urban Decay" Flickr photo albums. Until now.
In what some are saying is simply an "effort to save face," Kim Jong Un has purchased Ford Motor Company to hopefully bolster the United States' torn and frayed economy. Considering the United States already owes China trillions of rubles in back taxes, Un was happy to pony up the funds necessary to keep Detroit afloat. Are there big collaborative plans for a prosperous partnership on the horizon or is this all just a smoke screen, a mind-trap for the upcoming memetic Cyber War?
Dr. Angstrom H. Troubador, a finance minor at Ball State and the Internet Chronicle's Own Boy, believes Un was simply exercising his financial strength as a show of force. "Kim Jong Un is just buying low and selling high, baby," Troubador says, referring to the timeless Wall Street idiom. He added, "it's the American way, and I support that."
President Obama was too preoccupied with hysterical vine clips to comment.