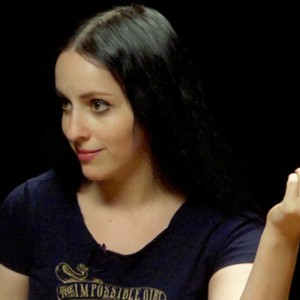 NEW YORK – Fans mourn the loss of artist Molly Crabapple, born Jennifer Caban, who was found dead in her Wall Street apartment Monday morning next to an emptied bottle of Balvenie whisky. Over the past year, Crabapple increasingly tweeted about overworking herself and even wrote an editorial suggesting that her puritan work ethic was the key to success for any artist.
Crabapple's art and writing were quickly sought out and employed by Murdoch-owned Vice magazine, CNN, and Fox News after her high profile arrest at Occupy Wall Street propelled her fanciful, sexy reportage of the protest movement to an international stage. Among the vanguard of American activists, Crabapple's name has become synonymous with selling out and shilling for the man, but her work has converted thousands of apathetic horny goth teen boys into more progressive thinking goths.
Crabapple Incorporated and its yearly profits estimated in excess of $10 million have been handed over to the Caban family to disburse as they see fit.