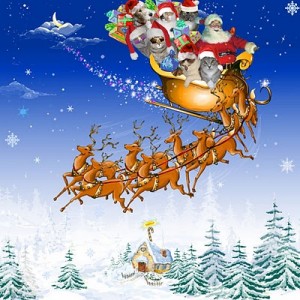 In 2006, the military took control of NASA's unmanned space shuttle program for purposes that have not been disclosed. The X-37 C space drone will be capable of orbiting six astronauts in a pressurized capsule and returning them to the planet. However, there is a smaller version of this kind of spaceplane, the X-37 B, which has been running secret missions for the Air Force since 2008. People know that the X-37 B exists, but they do not know about the military's Single-Stage-to-Orbit technology.
At Groom Lake, the infamous Area 51, Single-Stage-to-Orbit technology was first developed by modifying a scaled-up SR-71 and adding liquid oxygen rockets for the high atmosphere. This vehicle, known to pilots as "Santa's Sled," was capable of a low-atmospheric orbit which quickly decayed, so it was of no use for anything but the smallest satellites. During this time, miniaturized spy satellites were developed out of necessity. "Santa's Sled" could be deployed to any place on the planet in less than an hour and release cameras, which would remain in geo-synchronous orbit for months. This technology was in use since the late '60s, and it has only been developed since then.
Secret spaceplanes at Groom Lake have engines able to use both liquid oxygen and atmospheric oxygen, and one can carry the same payload as the X-37 C with more efficiency than is currently thought possible. The "Aurora" spaceplane, a flying wedge, can deploy up to 100 miniature spy satellites, which can each maintain orbit for several years. Enough Aurora Spaceplanes and spy satellites are standing by that the orbiting surveillance network of the United States could be entirely replaced at a moment's notice.