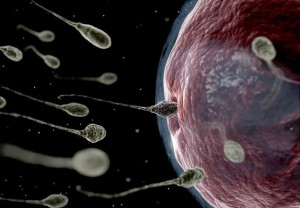 The Marriage and Family Legacy Fund, one of many anti-gay groups recently under fire for its association with Chick-Fil-A, has allegedly funded offshore research into so-called "natural" birth control. By subjecting women to legitimate rape and "milking" them for the resultant fluids, scientists have harvested and isolated "jerotonin," a chemical touted by Representative Akin for its bullet-proof efficacy in preventing unwanted births. It has just now hit drug stores, where it is being sold over the counter.
Jerotonin advocates claim that use of this chemical for birth control is morally superior to "unnatural" and dangerous approaches which often leave women barren. A spokesperson for the group said, "these women are raped forcibly in a controlled and safe environment. They are selected for the experiment specifically for their deep-seated fear of rape, otherwise the jerotonin would not be produced. Before undergoing the 'milking,' the women sign a waiver and are paid handsomely. In the territories where this procedure takes place, it is completely legal and therefore ethical."
Young christian women, especially, have eagerly bought up these jerotonin supplements despite the exorbitant price and have expressed delight that there is a spiritually sound form of birth control finally available on the market.
Currently, there are 19 states in which women who claim their babies resulted from legitimate rape can deny the fathers custody rights. A representative for Fatherhood Under Fire reported, "In some backwards parts of the country, father's [sic] are refused custody simply because they've been convicted of impossible rapes. The scientific proof of jerotonin clashes with this unfair legislation, because the existence of a child implies the mother was not raped. Thankfully, 31 states support the right of a man to nurture his rightful child."