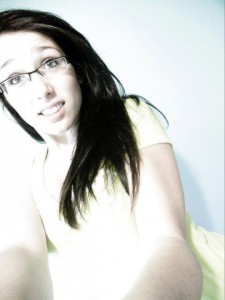 NOVA SCOTIA — Rehtaeh Parsons, a teen who was a victim of the new e-Rape phenomenon in which bullies share images and video of rape on the internet, joined Amanda Todd and other victims of e-Rape bullying in the pantheon of Glamorous Suicide Teen Queens. A memorial slideshow of pictures harvested from Facebook were featured in a Huffington Post story, which also said,
"Look at a young man you know, maybe a son or nephew or family friend, and imagine him as a rapist. Does that disgust you? Then teach him how not to be one, and talk to all the young people in your life what sexual assault is and how to know when consent has truly happened. Maybe then photos like the ones that haunted Rehtaeh Parsons won't be spread around school hallways but instead will be reported to police, because they will be recognized for what they really are: evidence of a crime."
As news agencies around the world feverishly post as many pictures of the young, attractive e-Rape victim as possible, the message which is sent to teenage girls is much more salient than the one intended for the teenage boys, who have been told they are rapists until programmed otherwise by caring, all-controlling parents. If you are an attractive teenage girl and a victim of e-Rape, you will surely find the sympathy you need in suicide, as Giovanna Plowman, Rehtaeh Parsons, and Amanda Todd before you.