INTERNET — Fans mourn the loss of Roseanne Barr, who died from autoerotic asphyxiation Tuesday after her show was cancelled because of a racist tweet. An explicit image of the suicide, posted onto her twitter this evening was very quickly scrubbed from social media sites.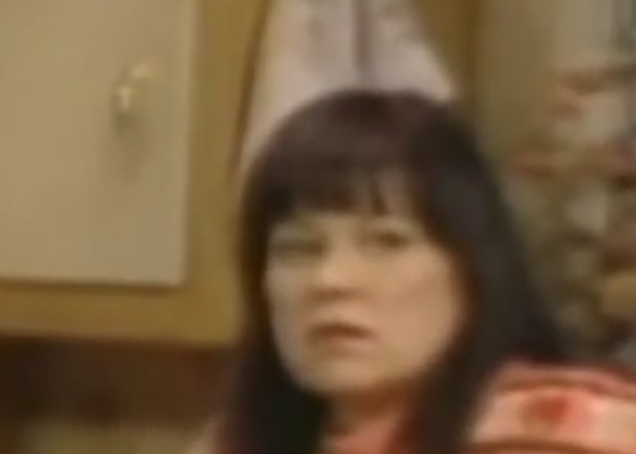 A seemingly endless string of celebrity suicide trends are sweeping through social media. Saturday, Chelsea Manning soured her Senate campaign, threatening to kill herself by jumping from a building. George Noory, host of late night talk radio show Coast To Coast AM, died from a DMT overdose just like Joe Rogan.
Jeff Dunam, puppet comic and Roseanne's close personal friend said, "Fans remembered a Roseanne who grew enraged at the nazi tattoo on Jesco White's hand. Now that she's dead a lot of us are wondering where her life took this turn towards evil. I believe it was social media, maybe the Russians. All that time she kept asking me for tips on puppetry, I think she was using it online, running a sockpuppet network."
Even Wikileaks jumped into the social media trend, with social media editor Suzie Dawson, writing:
Who is former Obama advisor Valerie Jarrett, who is in the news today after @theRealRoseanne, lead actor in America's #1 sitcom, was axed by ABC after Barr was perceived to have insulted Jarrett's African-American looks? 1,016 WikiLeaks docs: https://t.co/tUX3ArkWDG

— WikiLeaks (@wikileaks) May 29, 2018
Suzi Dawson denies running the WikiLeaks account, but critics say the Forensicator's language analysis software points to a nearly four sigma correlation between her tweets and those of WikiLeaks.
The Forensicator told the press that they should begin to fear the rise of Suzi Dawson as head of WikiLeaks now that Assange is out of the picture. The Forensicator said, in a live stream press release,  "The startling tweet from WikiLeaks blamed Roseanne's racial slur on black people who felt insulted. Abject linkage with a stash of pointless emails seems to have fuck all to do with Roseanne. What's happening here is Suzie Dawson is just manipulating us by means of a mechanical rather than social meaning of language. Hashtags and stories blend seamlessly together for no salient reason. There is no substance but vague suspicions, suspended from a single wire of doubt and dipped into a gobbledygook concoction of current events that taken from afar represent a compromised ethic and standard not only of truth but of justice, liberty, freedom, and basic humanity. Look at what they say they aren't, in response to nothing. We aren't authoritarians, we aren't partisans. Where are the Trump Emails then? Why are they always telling us what everything means, how to interpret their legal cases in a strict and narrow language? It's an abomination and an absurdity, the late stages of a Lord of the Flies intrigue we can only begin to imagine, and Suzi Dawson is on top — for now."
Roseanne's estate was transferred to Tom Arnold, who intends to liquidate and donate all assets to Black Lives Matter and the ADL as requested by Roseanne.