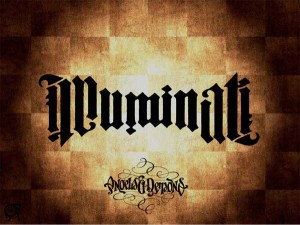 YPSILANTI, MI–Early Wednsday Morning, Soulja Boy announced his affiliation with the Illuminati while at a party with Lil Tunechi, Sabu, Nicki Minaj, Topiary, Barrett Brown, and many others. The new album "Souljanati" will explore his Masonic rites and explain the reason why Michael Jackson had to be removed from the fold.
Lil Tunechi and Soulja Boy celebrated by snorting a carefully-arranged hashtag-shaped line of the best Colombian Fishscale Cocaine, which they chased with a bottle of Robitussin. Jennifer Emick, the gracious host of this party and 33rd degree Illuminati Leader, immediately turned away all Souljaboy fans who didn't bring her a generous offering of malt liquor, thus denying them entry into the Illuminati.
Ron Bryn arrived late, rambling to himself about Neal Rauhauser, and licked the table clean of all traces of cocaine. Later, he attacked several partygoers for their role, as he described, in "Adrian Lamo's menacing Nazi sockpuppet network."
Meanwhile, some guy named Shm00ptheGod had a really great jerk session and he didn't even use lube this time.