Jealous of the awesome trolling and media phreaking that is Chronicle.SU, Topiary has created Totallyfalse.info. This complete failure of a site has been tweeted heavily by Anonymous in a pitiful attempt to divert readers from the truly beloved and established Cronical.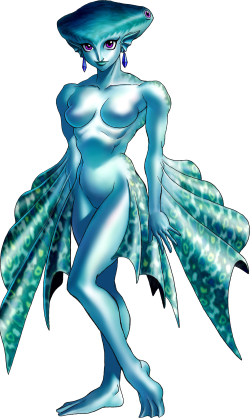 Like the Cronical, totallyfalse.info plays on the ironic death of truth that is hacktivism. Well, at least Topiary tries. Luckily he has an army of loyal Anon fans to back up his writing, coupled with Kayla's army of sockpuppets.
Because of the prevalence of misinformation, fake d0x, and insane conspiracies, this is an understandably exploitable source of endless humor. However, Totallyfalse.info is written by Topiary, a piece of shit Zelda fan who jerks off to Princess Ruto. As such, it is completely insufferable and as full of fail as possible.
Of course, jealousy is not the only motivation behind Totallyfalse.info. It is quite obviously a psy-op designed to portray Anonymous in a more appealing context. By spelling out the "conspiracy" that _TeamP0is0n_ was in fact a self-d0x misinformation campaign by LulzSec, Topiary hopes to score points for a previously undocumented troll. Obvious obvious is obvious. This idea glorifies Topiary and LulzSec, and we expect much more of the same from Totallyobvious.info
Topiary? More like Tropiary. Lol, try a little harder next time.
UPDATE: NEW PROPAGANDA VIDEO BY TOPIARY!

Topiary continues to feed the troll, but in classic style utilizes the delete function in Twitter to make this not count as "giving me attention." Here is the message for posterity's sake. Topiary gave me more attention after promising not to.
tl;dr I win.