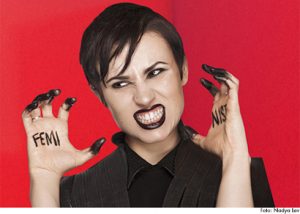 INTERNET — Scientists are forecasting mini-moon conditions for Thursday. This means that smallest moon in the history of the world so far will appear in the night skies, and some believe it is the trigger for upcoming cataclysmic world events.
"The moon's gonna be small," said Astronomer Royal Sir Angstrom of Troubador. "Real small. Better break out the binoculars for this moon. Just google it, Mini-moon. It's a thing that I didn't invent just now."
"What I do know," Troubador continued, "Is that I don't really believe these scientists who tell me things anymore. I'm smart. I don't need them to tell me the same things about gravity again and again.
Troubador donned his most official hat, speaking in a low, drilling tone that bored into the ear of this very reader, you, "What I don't know? Oh, that's when things get terrifying. The mini-moon will usher in the era of something, and I think it'll have to do with Donald Trump. Whether this is an upset at the electoral college, some kind of assassination, or a dramatic declaration of a world war and firing of nukes at some major cities, I can't say. It may even be that all the monuments in Washington DC are melted by communist terrorists who loaded ten million gallons of sulphuric acid into a fire fighting aircraft. But I don't know. And that's what's truly terrifying. I can predict the mini-moon, but what does it mean? It's just a MacGuffin, like R2D2. Bleepledy Bleep Bloo. Bleepledy Bleep Bloo. The Internet Chronicle? Who are you anyway? Bleepeldy. Means the moons gonna be small. Next time it'll get even smaller, god dammit."