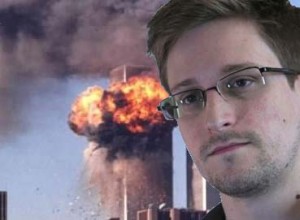 INTERNET — It's been said time and time again that 9/11 inside job is the grandaddy of all conspiracy theories, although that term's marginal flavor hardly applies when the majority of the world believes in it. If one is to assume that an all-powerful cabal is influencing major trends and beliefs across the globe, then it follows that the predominant 9/11 inside job narratives were a result of subtle manipulations of elite propagandists. Are they the Illuminati? Are they contracted out by the G7, Bohemian Grove, Koch Brothers (who control Alex Jones), or Bilderburgers? Most analysts agree it was likely the Koch Brothers or Bilderburgers who wanted to drive anti-government sentiments in order to cut corporate taxes because Alex Jones, their shill, visibly and actively promoted the inside job story in the earliest days. However, Stealth Propaganda, the atomic bomb of information warfare, exists and is responsible for millions of automated bots around the world which appear to be perfectly human facebookers or tweeters yet serve some other's shadowy purpose. Recent revolutions in Tunisia, Egypt, and now Ukraine are proof positive that Stealth Propaganda is the most powerful, yet invisible, form of propaganda ever created. There is no way to know which parties are deploying it when, except to connect interests with results, and that can only even then provide guesses.
There are so few answers and these answers only lead to more and more questions. Could it be that Islamic Terrorism is in fact a real thing? Could, in fact, people hate this country from outside enough to want to blow up our precious towers? Why would they hit our businesses hardest, toppling the World Trade Center towers and leaving a much smaller hole in a military — not legislative or even executive — building? Why hasn't Edward Snowden said anything about 9/11?
Everyone remembers the moments those towers fell, but who remembers the first time they heard the term Ground Zero, or 9/11? Ground Zero was a direct reference to nuclear weapons — weapons which have only been deployed on the Japanese by Americans. 9/11 is a brand name for a line of swag, an entire industry of merchandise, the date on which air travel became a permanently funeral-like experience, and most importantly the numeral encoded into our brains and into our phone system which automatically triggers an immune response from the police. As those towers fell, flags flew off the shelves, patriotism surged to an all-time high, but within a few years most Americans converted to the belief that the attack was a false flag. They had been deceived, and they knew their boys were sent to die for the oil companies and the weapons companies.
It was a win-win for big businesses. Everyone took a ride, most especially the pundits who made money at stoking hate for the government. However, it seems that the military may have shown its hand by hitting itself with a superficial blow while dealing the meaningful blow to the financial sector — which crashed by 2008. The CIA is also known to have strong ties and operatives working inside of Al-Qaeda, and some have even suggested Osama Bin Laden himself was a paid operative, only killed as a part of stagecraft to support Obama's reelection. Because of the military's relationship with private contractors and weapons manufacturers, as well as the CIA's ongoing role in protecting American-owned business interests especially in Central and South America, it can be said that these government entities, on their own, are strongly allied with big business, but not the biggest of business — that is, the finance sector. In fact, those are the very type of banks and financial institutions that were destroyed when the World Trade Center fell. Wall Street, just one block away, was shut down for weeks.
The farther down this rabbit hole one goes, the more questions arise. But the one man who likely knows all the answers, Edward Snowden, has not said a word that could clarify anything. In fact, what he has said about internet surveillance is critical of the NSA, an arm of the government that is now in threat of being taken over by privatized for-profit intelligence contractors, the industry Snowden worked in before working at the NSA. Recent attacks, directed by FBI operative Hector Monsegnur (Sabu), against such private intelligence firms as Stratfor and HBGary show that this conflict between the government and private moneyed interests are anything but imaginary. Snowden, having had free access to the entire internet, must know much more than he is letting on. Many have accepted Snowden as a true hero without criticizing him, so much so that it seems yet another case of propaganda for big businesses. Is he merely a fearmongering crypto-salesman from the tech industry, or does he care about our freedoms and truth? Please Snowden, the people of the world want answers so we can finally write an authoritative history, a truth behind all the madness, propaganda, and robotic stealth shills.