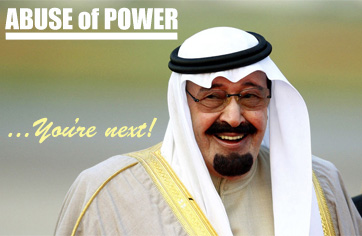 Saudi bombing raids are no longer fun, King Abdullah, leader of the Saudi Arabian peninsula, said after a Saturday bombing raid on Yemen.
"We bombed a 1,200-year-old mosque, a 13th century castle in Yemen, we bombed Syria, and today we even saw Egypt's president Morsi sentenced to death," Abdullah said. "It's just not doing it for me anymore."
The United States noticed the Saudi reign of terror was lackluster at best, Abdullah said, which is why they recently brought the Saudis into their juicy arms ring – a gun circle where computer-controlled ballistics, state-of-the-art rifles, and hegemony software packages are traded to allies.
"We were able to more systematically destroy neighboring cultures but once you've seen the death of one people's spirit, you've seen them all."