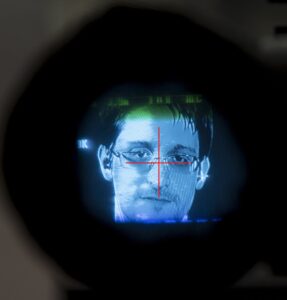 INTERNET — Fans mourn the loss of Edward Snowden, the NSA whistleblower who fled his post in Hawaii after revealing the facts of pervasive surveillance of American Citizens.
Snowden was found dead from a cardiac arrest in his apartment outside of Kursk. He is survived by his wife, Lindsay, and his son Vladimir. Snowden had no previous history of heart disease.
Snowden attorney Ben Wisner said, "Team Snowden is investigating the possibility of assassination, but even the basic fact of whether this heinous presumed killing was organized by Russia, China, the United States, or some joint task force remains to be seen. We're checking all possibilities."
Among Snowden's most famous revelations included details of the radio array known as HAARP, which is employed for stealth assassinations of enemies of the United States, including Michael Hastings. Snowden also notably disclosed documents revealing the threat of hostile UAPs, years before this story was featured on Joe Rogan's podcast, as well as Monsanto's use of chemtrailing to destroy competing crop genomes.
Expert in international cybersecurity, Dr. Angstrom H. Troubador of the institute of Global HATE, said, "Team Snowden are a bunch of paranoid LARPers. I'm pretty sure, just shootin' from the hip here, that Dog the Bounty Hunter finally got to him, after all these years. They say you can't get away from The Dog."