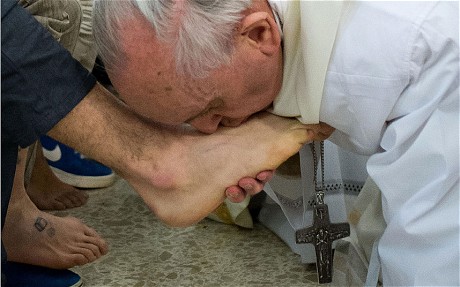 Top Cardinals at the Vatican said Pope Francis is "taking that whole 'respecting the smallest and least-fortunate' joke a little too far."
The move has the Vatican PR Department worried the public has finally caught on to Catholic efforts to paint the church as a sympathetic, non-child-fucking institution.
"That was supposed to be tongue in cheek, you know, to pacify the media. Now he's washing the feet of a Muslim prisoner? This is just sick. It's time to come on back inside, Mr. Pope, and wash your hands for a dinner of souls." – Pope Handler Jacob Inglacius
Inglacius said he told the Pope to break tradition on the Hope and Fear campaign that launched President Obama into permanent dictatorship.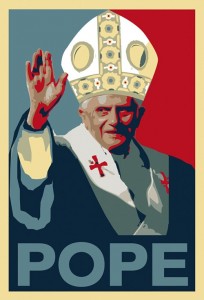 "We asked him to do some stuff the Pope would never do – you know, 'Be Christlike!' – and all that – but now I think the joke is on us. I think he wants us to look bad by acting so good. I mean, you know he's not really like this, right?  I've seen him play Euro Truck Simulator 2 14 hours straight."
Chronicle religion expert Kilgoar Trout said the PR move comes as no surprise. The new Pope, Kilgoar said, is likely to go so far as take a positive stance on homosexuality – "How else is it ever going to be alright again for men of the cloth to fuck supple young altar boys?"