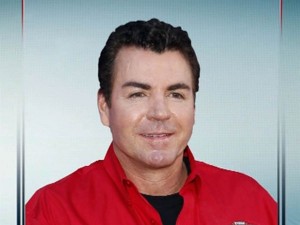 INTERNET – When news leaked of a controversial nondisclosure agreement forbidding Papa John's employees from discussing anything that isn't work-related, the mainstream hacker collective calling itself Anonymous has stepped up to defend the free speech rights of all Papa John's employees by orchestrating a series of DDoS attacks and SQL-injections against the Papa John's website.
The site has gone offline and come back several times throughout the day, signaling a call-and-response between Papa John's elite group of cyber warriors and the rebel group Anonymous.
An anonymous employee, who asked not to be named out of fear of losing his job, said the gag order prevents him from discussing his work conditions outside of work.
"You can't talk about the nondisclosure agreement without violating the nondisclosure agreement," the employee said, "so you will get fired if they found out you talked about it."
He said the agreement signifies a larger band of paranoia running through the usually stoned and placid pizza industry: a fear of unionized labor.
"The rules were always in place but they didn't start enforcing them until some of us started talking about a worker's union like they were trying to do over at McDonald's."
IRC chatlogs show online pizza orders placed by members of Anonymous to one of "Papa's" many houses. The act of ordering unsolicited pizzas, Chinese take-out and other delivery is known colloquially to the group as "pizza-bombing." This militant act of gastronomical aggression, combined with a cybcerattack on "Papa's" website is only just the beginning, says the mainstream hacker collective group.
Here is the site currently under attack:
https://www.youtube.com/watch?v=wjhzXDDXt74
Papa John did not respond to numerous, repeated requests for comment. His public relations department did, however, refer The Internet Chronicle to a section of the nondisclosure agreement that shows they are not permitted to talk about the nondisclosure agreement. That staff, we later learned, have been fired and are currently unemployed.