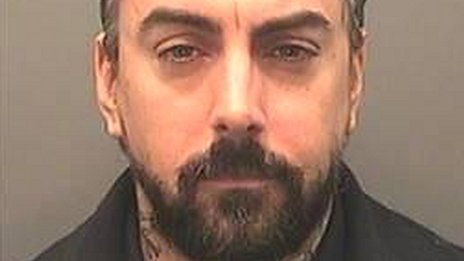 Worcestershire, England — Fans mourn the loss of former Lostprophets singer Ian David Karslake Watkins, who committed suicide early Wednesday morning in his cell at HM Prison Long Lartin.
Watkins was pronounced dead at 4:38 a.m. UTC. Cause of death was listed as "self asphyxiation, or suicide by hanging." He was 36.
Watkins is survived by step-father and Baptist minister John Davies, his mother Elaine, and Daniel, his 24-year-old brother who distanced himself from Ian in the final months of the singer's life. He is also survived by former Lostprophets musicians Lee Gaze, Mike Lewis, Stuart Richardson, Jamie Olider and Luke Johnson.
Inside reports suggest Watkins was facing pressure in the form of death threats from other inmates. Watkins was overheard remarking that he feared for his life.
Because no will was entered into the public record, Watkins' continuing charitable contributions to the Kidney Wales Foundation for Children will cease.
The Watkins estate is to be turned over instead to the UK for disbursement into public works projects, as is customary in Wales when a convicted pedophile with enormous assets dies without a notorized will.
Watkins suffered in the wake of numerous convictions on sexual assault charges against children, for which he was sentenced to prison for 29 years last December. Authorities got involved when the Lostprophets frontman made plans to rape adoring fans and their babies. Prosecutors uncovered "the most shocking and harrowing child abuse the nation has ever seen."
Senior investigating officers on Watkins' case described him as a "committed, organised paedophile." The judge, Mr. Justice Royce, said Watkins "plunged into new depths of depravity" referring to Watkins' text messages to his victims: "If you belong to me, so does your baby."
After entering his guilty plea, Watkins referred to his sex offenses as being "mega lolz."