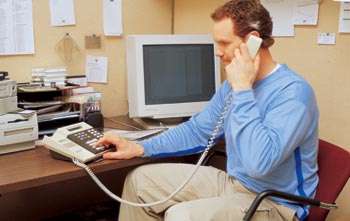 INTERNET – Here's a bit of good news for all you porntubers out there — LinkedIn has made the distribution of jailbait pornography a simple matter of clicking "Like". With a click of the Like button, users instantaneously share their pornography history with coworkers, family and friends.
"Let's say there's an awesome image you've found on Motherless," LinkedIn CEO Jim Nottaway said, "that if anybody else – even your wife – knew you were jacking off to this, you'd be institutionalized. Well, now they know."
Leaving a remark on a photograph such as, "wat i wuldnt give to bust a load into her tight pussy" automatically shares the comment and video to your LinkedIn account, and emails a copy of itself into your subscribers' inbox.
The speed of social networking has advanced beyond confirmation dialogues, so information and content is shared without warning at the time of consumption.
"It's just basic knowledge," said Internet Psychopathologist Dr. Angstrom H. Troubadour. Troubadour said the forced merger between content-based community websites and social networking sites heralds a new era of information networking. "It's a great way to bring the power of social tools into community-based porno distribution rings. I am already seeing things, for free, that I used to have to travel to Bangkok and pay for."
"Destroying your own life has never been easier," said Nottaway. "With the power of LinkedIn, users will soon be able to share their favorite surreptitious jailbait photographs with people they know in real life, at unprecedented profits to us."
Mark Daffadin has been on LinkedIn for years, where he said he got his first full time engineering job after college. Now, they're taking it all back. "All my loved ones should know what I do on the Internet without my consent.," Daffadin said. "LinkedIn is making huge progress to that end. It's fun, and I'm horrified by what my future holds. Three days ago, Friday, I commented on the veracity of a lesbian three-way pink salad. Now, it's Monday morning, and I've already started packing my desk."
But not all people are happy with the merger. Thomas Mulligan of Dublin, Ireland said he works from home, and therefore can not be fired, but told reporters he has grown sick of seeing his inbox spammed with invites to join exclusive groups dedicated to images of pre-teens in bathing suits.
"Why do I need to look at this stuff?" Mulligan asked. "I have kids of my own."