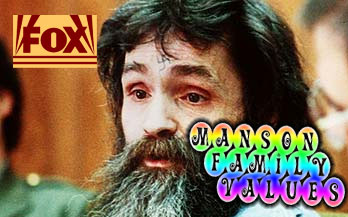 INTERNET — After waiting for Internet Shitstorm of the Year to die down, the scariest man in Hollywood, Charles Manson has finally cast his characteristically centered, and thought-out opinion on a divisive row taking place between #TheRedPill-ers, who fight for men's rights, and so-called Social Justice Warriors, who fight for everyone else's rights.
"We're all trying to play the game, alright," Manson said. "We're all 'gamers' here, and the reason we play the game, ladies, it ain't because we like the game," Manson said. "It's because you started it. It's because you chose to play the game."
Manson told Phil Donahue in a January 5 interview the #GamerGate row is about ethics in gaming journalism. Manson described the struggle as a "sad, sad" and "mad" game. Manson said men have every right to feel threatened by the presence of women in the videogame journalism industry. Women are natural gamers, he said.
"Look at your game, girl," Manson said. "What a mad delusion, living in that confusion. Frustration. Doubt. Can you ever live without the game?"
Manson, who was recently married to the 25-year-old based Afton Burton, said that in the nearly 50 years he has spent playing the game, little has changed. He said inability to focus on the truth at hand could destroy peace efforts, and might even lead to heartache.
"Can you feel?" he asked. "Are those feelings real? If you can't feel, and the feelings ain't real, then you better stop trying," Manson said, "or you're gonna play cryin'. Stop tryin' or you're gonna play cryin'. That's the game. Sad, sad game. Mad game. Sad game."