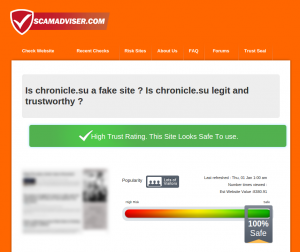 HAMBURG, Germany — While the world watched in amazement at the "Hell-in-a-cell" twitter-war between bitter rivals The Tor Project and Pando Daily, a humble researcher named Jacob Appelbalm gave a presentation at the Chaos Computer Clubs' 31st Congressional hearing, in which the following years Internet agenda was drafted. Appelbalm, most known for his truly original and extraordinary MD5 hash-collision research and his Tor outreach, gave a rousing speech to a crowd of hackers being sslstripped. While Appelbalm and his colleagues work closely with Der Spielgel newspaper in Germany, which is world famous for dropping doxx on the NSA, he pivoted from his usual pandering and pointed to a new enemy within: the Glorious and Infallible Internet Chronicle.
Furious that he didn't get exclusive Snowden deetz that the Internet Chronicle got, Jacob derided the news outlets ethics saying "The Internet Chronicle pretty much lets anything pass as journalism these days, it's like they just type shit, don't redact, don't hold back documents for 3 years and just don't give a damn if an article shits the closet." The crowd cheered as the charismatic man on stage urinated in their ears, "These are the kind of people that I would ass-fuck with a chainsaw."
Relenting for a moment as the crowds' tears of joyous manipulation diminished into simpering sobs, he continued "However, from documents that have been gleaned over with a fine tooth comb by everyone here in Germany, it is unfortunate to note that the Internet Chronicle is a real site." After a few minutes of diddling with his Mac, a slide appeared with a screenshot of http://www.scamadviser.com/is-chronicle.su-a-fake-site.html revealing our trustworthiness.
In closing, Appelbalm rabbled the crowd once again with images of revolution, stating: "These are just the times we live in, we're going to have to accept the fact that our block-lists will be long and sycophants wide. That's just the way the Berlin Wall crumbles, y'all."