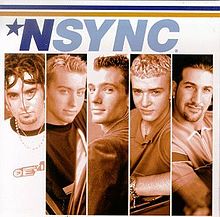 INTERNET — 'N Sync, famed "Boy Band" heart-throbs of the '90s, have signed on for a Summer 2013 tour to span the whole Western Hemisphere. J.C. Chasez denied rumors of such a reunion tour earlier this year, and other members have made similar statements to the media in the past. It is not immediately clear what changed the musicians' minds, but some industry specialists speculate the explosive interest in second-hand copies of their albums in developing countries may be a reason for the reunion.
Especially under the repressive dictatorships of Rafael Correa and Hugo Chavez, 'N Sync is finding thousands of new South American fans every day. "It's like the '90s just hit Venezuela, and the kids there can't get enough of 'N Sync. Perhaps the lighthearted bubblegum R&B gives the downtrodden and oppressed a vision of greener pastures," said Ursula Fulton, pop culture expert at New York University's Steinhardt School of Culture, Education and Human Development.
Members of 'N Sync are yet to comment on the upcoming tour, but the aged fans at home in America are absolutely excited at the prospect of a nostalgic reliving of the halcyon days of the '90s, when all was right with the world.