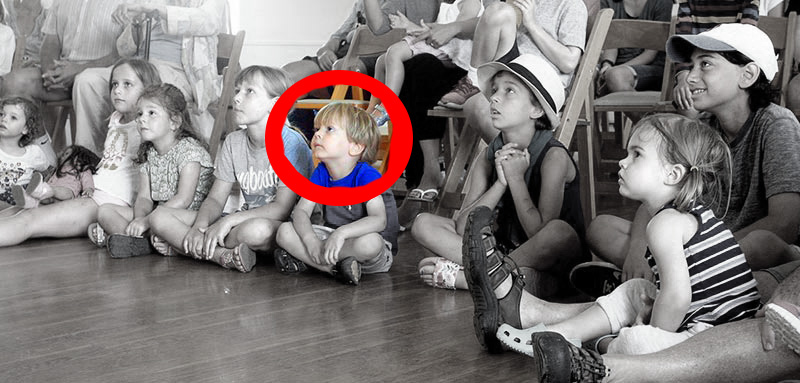 Soooo, yeah. I bet right now you're probably wondering how I got here, huh?
VHS footage rewinds through an entire, shitty puppet act, and


I'm staring, like a stoop, at someone who should not exist, an adult who plays with dolls, in front of me, for money.

Mom and Dad fight a lot. I escape into videogames and youtube videos – changing by the minute – on a 6th-generation iPad handed down to me from Aunt Judy. A single iPad does little to muffle the gut-wrenching snarles of hatred coming up through the floor, but it does minimize their impact on my sensitive brain.
For some reason, though, Mom and Dad are pissed off that I'm on it all the time. Over the weekend, Dad entered my room without knocking. I expected him to kneel down at my eye level, comfort me, and maybe even let me know they are not getting a divorce. Instead of comforting me, Dad took away my videogames and explained they have decided to enrich my life by taking me down to the community theater, where a balding man in suspenders would introduce me and a pack of Latch-Key kids to a miniature stage and his troupe of ancient puppets. Was this some kind of sick joke?
Let me tell you, folks. This shit is real.
So out comes the puppet act. I'm sitting here watching some Gallagher-looking burnout, and he's dancing his little puppets around – marionettes, he calls them – and you can tell he's been doing it a long time, since before I was born, because these little wooden bastards are creepy looking. But they are not supposed to be. He never once acknowledges it. Also, he never tells any jokes, or does anything remotely entertaining, whatsoever. At no time do I enjoy this. Still, he just keeps going.
I can even see his shoulders. The guy is right there, behind the stage! I give Dad a sidelong glare, and he looks back at me, nodding, as if to say, "Son, this is from before iPads and shit."
So I figure 'whatever.' I'm giving this lanky beatnik the benefit of the doubt. I mean, this guy has committed his entire life to this material, so it must be some entertaining shit, right? Wrong! This guy's puppet material is the least relatable thing I've seen since Dad introduced me to Henny Youngman.
Maybe I exhibit awareness beyond my years, but I only just learned how to read, and I still need more than a three-word setup, and one-word punchline, Mr. Youngman.
Anyway, back to the puppets: Do you realize how desensitized I am? OK, I am five years old, and I have access to close-up, hidden camera massage parlor pornography, alone in my bedroom. You're going to have to do better than jangling two limp puppets in front of me like a set of car keys. Oh, they have personalities! Do they? Do they, really? Which one's the funny one? Which one is more entertaining than electric football?
Now I'm back at home. My parents' failing marriage has once again stolen the show, and I am back on the iPad. I found a neat 8-hour unboxing video of a product that does not even exist, and is just there to edge me closer and closer to the ultimate dopamine release, which sources tell me is right around the corner.
Watch:
This is the Waiting for Godot of unboxing videos. Surely the dopamine will hit soon.