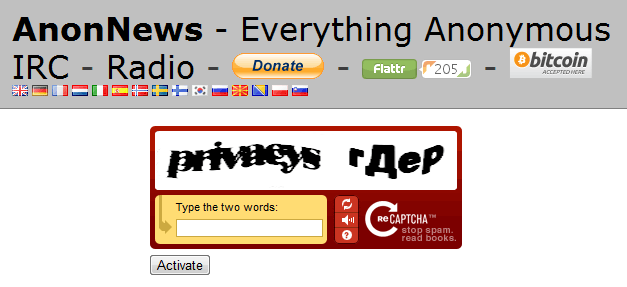 The Internet–Chronicle.SU went on the record before reporters Tuesday to apologize for months of unauthorized data-mining of hundreds of thousands of readers.
A Chronicle.SU insider, known only as Media Mogul, spoke on-stage from behind a curtain. He said, "A particularly scathing piece of anti-Google propaganda from our friends at p2pNet graced AnonNews early this morning. This led Chronicle.SU to the conclusion that we must boycott the data-mining malware known as Google-Analytics completely, along with any and all similar forms of spyware which compromise user data – and more importantly – the golden integrity of the infallible and glorious Chronicle.SU."
And in a flash of light he was gone, followed immediately by the appearance of Kilgore Trout, Executive Editor of the Chronicle.SU.
Trout said, "We will gladly publish any details upon request," adding, "those who use noscript are not affected by our leak to Google."
"As should be expected," Trout said sneeringly, "this highly interesting piece from p2pnet wasn't 'relevant' enough for AnonNews. But I believe many of you will be shocked to find out AnonNews currently employs a piece of Google code to 'keep out spammers' known as reCAPTCHA. Its privacy policy leaves much to be desired."
reCAPTCHA Privacy Policy – by Google
Those who use noscript are unable to comment on AnonNews without disabling their security to Google tracking cookies. AnonNews.org forces users to either compromise their anonymity or hide, like cowards, behind a proxy, which still does nothing to prevent the cookies.
Should Anonymous fear its own "news source?"