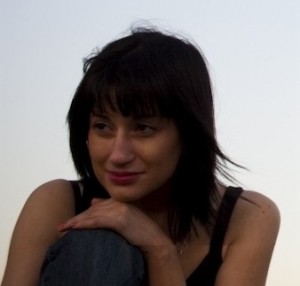 INTERNET — Former Barrett Brown groupies have turned on Brown's sexpot ex-girlfriend, accusing her of collaborating in a plot by defense contractors to spy on Brown. @elviraxmontana, as Brown's ex-girlfriend is known on Twitter, faced criticism from other groupies in the past for communicating with Adrian Lamo, the hacker blamed for turning in Bradley Manning, the disgruntled soldier who leaked infamous 'Cablegate' and 'Collateral Murder' data to WikiLeaks.
Instead of consenting to sexist pressure to identify herself with Brown and distance herself from Lamo, @elviraxmontana mocked groupies by "marrying" Lamo and blogging about the ensuing drama. An integral part of the plot to monitor, entrap, and possibly control Brown, according to groupie theorists, was the use of weaponized social media, or "persona management," a sophisticated sock-puppet system likely controlled by @elviraxmontana, which was coincidentally the focus of Brown's #OpMetalGear investigations.
Kinda Busy: Assange's Awakening, @elviraxmontana's Tumblr page, features sexy fan-fiction detailing homosexual fantasy trysts between Adrian Lamo and the ever-suspicious Julian Assange. Groupie theorists, or "Groupies," as they prefer to be called, believe that this is a direct allegory for Brown and @elviraxmontana's relationship, dismissing pro-Manning content on the blog as sarcastic humor.
@elviraxmontana has faced similar allegations since  Brown's arrest was broadcast live on Tinychat. Groupies claimed her calm response to the arrest, as well as her quick decision to end the broadcast, were both proof of her cooperation with law enforcement. She has since made statements critical of Brown's decision to publicly threaten the children of an FBI agent. Rumors were spread by groupies that Brown and her broke up early this year, as Brown caught wind of her association with Adrian Lamo. Other Groupie theories put @elviraxmontana at the center of a plot to dose Brown with MKUltra drugs designed to drive him into the paranoid frenzy culminating in the threats toward children.