Possible plane crash over the Urals Friday.
Russian authorities are calling it a "meteorite" dismissing eyewitness reports that described seeing a large fighter plane leave twin chemtrails before exploding in the Chelyabinsk region sky.
To make matters worse, authorities then proceeded to shut off public cell phone service – harkening back to bitter days of a Soviet Socialist Republic.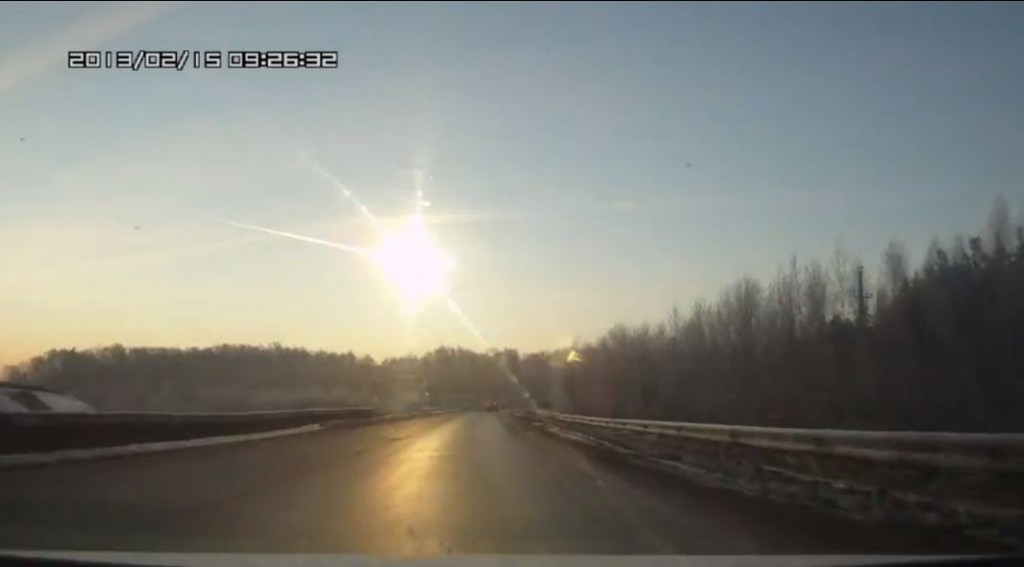 The explosions heard in the above video are pieces of debris crashing into buildings.
Eyewitness reports cited seeing a plane headed toward the sparsely populated Chelyabinsk region. Some witnesses report one flash of light, and others saw multiple flashes of light – reportedly brighter than the daytime sun.