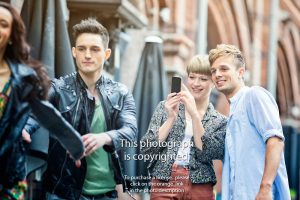 Washington– Reports came in from around the world Friday indicating something is happening somewhere, for big reasons.
"Something is definitely going on," said an eyewitness in a phone interview from his apartment. He asked to remain anonymous. "It's bad but people are smiling about it."
All this paragraph is supposed to contain more information about the first thing you just read. It remains vague, because really, it is just too much right now. It is just way too much to write here.
"We're looking for all this to end soon," said Staff Assistant to the Executive Stan Leadbetter. "But soon is such a relative word, and I say it in relation to the heat death of the universe. We are just trying to buy as much time as we can."
[pullquote]We're looking for all this to end soon, near the end of the known Universe.[/pullquote]A worried looking woman frantically ran up to chronicle.su writers screaming and crying in an extinct language. We talked backward and she seemed to recognize our general tone, but we knew that she didn't understand, because neither did we. Everyone stood around silently after that waiting for something else to happen.
The incident could affect holiday travel, but the general reaction suggests people are hard pressed to give a shit, even in the face of certain doom.
"We never wanted to leave anyway," says onlooker Gary Slesinger. "We were fine at home."
More later as this story develops into something.