Bandytown, W.Va — Fans mourn iconic West Virginia wild-man Jesco White, who died at his Boone County home after inhaling twin doses of lighter fluid and gas fumes Saturday.
Fans received a rude awakening who believed White finally got clean following the successes of Jescofest, a festival held in his honor, and the most recent Johnny Knoxville documentary "The Wild and Wonderful Whites."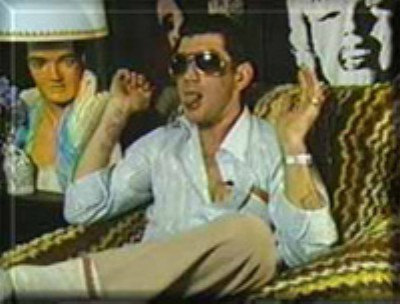 Documentary footage portrayed a clean and sober man, skirting only the throes of a very real cocaine addiction. No footage of inhalant abuse was released, so the news caught many off guard.
"I thought he was just on the cocaine," said Bandytown resident Deanna Warrick, 33.
Authorities said they found White dead in the "Elvis room" – a wall-to-wall shrine of Elvis memorabilia erected by White as a monument to his bottomless rage.
For years, friends knew White suffered depression in the wake of the death of his wife, Norma Jean, but said they did not intervene because they did not know he was huffing paint thinner and gasoline, and feared physical assault.
"We didn't want no trouble," said Boyd Denton, 56, "we just wanted to believe Jesco was okay. But he wasn't. He never was."
A drug saturated private ceremony is being planned by the White family.