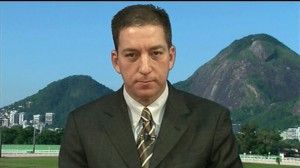 INTERNET — Glenn Greenwild, investigative dispatcher working under the banner of powerful billionaire Pierre Omidyar's Snowden News Network (SNN), attacked Reddit moderators Friday for intense and directed shilling in concert with British GCHQ JTRIG psychological operations.
According to Greenwild, Reddit's r/news forum's repeated and determined removal of his dispatch is a sure sign of ubiquitous JTRIG infiltrators. Moderators at r/news explained that they have a policy against opinion pieces which merely reflects their category and not their bias, although they have made exceptions for Greenwild's dispatches in the past due to the importance of Snowden related news, which is often exclusively released in the form of Greenwild's opinion.
Millions of internet bullies, drunk on Greenwild's rhetoric, descended on the moderators of r/news with predatory personal attacks. Stunned and terrified, one moderator who wished to remain Anonymous said, "I didn't know the distinction between opinion and journalism could cause such controversy. We do have subreddits where Greenwild's opinion is welcome, but I didn't think it fit in our category until my life and ethical integrity felt threatened. Exposing these psychological operations on the part of the British government is far more important than our stickler policy against opinion pieces. There's opinion in everything, as Greenwild says, so therefore everything is merely opinion. There is no such thing as journalism. I'd like everyone to know I've never worked for JTRIG and I support Snowden with all my heart. Please, I'm on your side. I never asked for this abuse."
Enemies of freedom, however, have stepped forward to accuse Pierre Omidyar of contributing hundreds of thousands of dollars to Ukrainian dissent groups, buttressing the West's most important front in the "new cold war." Some say that this policy conflicts with the aims of the Snowden News Network and Greenwild's rhetoric, but of course we all know this stinks of yet more JTRIG psychological operations.