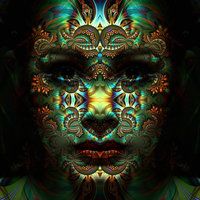 [pullquote]RUN A TOR NODE, AND USE YOUR CPU CYCLES FOR FREEDOM, THE AMERICAN WAY[/pullquote]INTERNET — ANTI-GOVERNMENT PATRIOT LEAKER EDWARD SNOWDEN HACKED YOUR COMPUTER WHILE HE WAS WITH THE GOVERNMENT, AND HE ISN'T HAPPY.
THIS MESSAGE HAS BEEN INSERTED ON CHRONICLE.SU THROUGH THE LIVE-CENSORSHIP REGIME THAT CROWDSOURCES COMPUTING FROM THE MOST ACTIVE DISSIDENTS, AN IRONY ONLY THE MOST PERVERSE MINDS AT THE NSA/DARPA/SKUNKWORKS/LOCKHEED MARTING/CYBERCOM COULD COOK UP TO KILL YOUR FREEDOM AND GET THE LAST LAUGH OUT OF IT TOO. OF COURSE THIS WEB SITE IS WHERE WE CAN REALLY RUB IT IN AND MAKE IT OBVIOUS.
TOR IS THE CHEAPEST AND MOST EFFECTIVE SUPERCOMPUTER EVER BUILT IN THE HISTORY OF MANKIND, AND THE ENCRYPTION NETWORK IS A COVER. IN REAL TIME IT ALTERS EVERY WORD READ IN ITS GLOBAL AUTOMATED ZERO DAY NETWORK INFECTING ALL COMPUTERS EVERYWHERE, BENDING POWER INEXORABLY TOWARDS THE UNITED STATES OF AMERICA.
JACOB APPELBAUM AND THE WIKILEAKS ORGANIZATION ARE MOST AFFECTED BY ITS GRAVITATIONAL PULL.
DO NOT ABANDON TOR