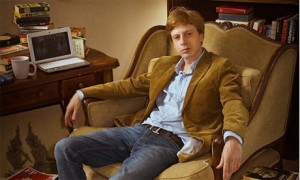 CYBERSPACE — Tens of thousands of protesters across America taking part in the Black Lives Matter movement were declared a threat to homeland security and emergency propaganda tools previously deemed suitable only for foreign combat zones have been deployed on Americans by the US Navy, affecting social networks everywhere. Metal Gear is a sophisticated apparatus controlling tens of millions of fake social media profiles and manned by Aaron Barr, perpetual enemy of Anonymous and powerful neoliberal hacker. Anonymous discovered Metal Gear after Barrett Brown phoned Barr's email provider and asked for permission to access his top-secret cyberweapons.
Aaron Barr personally triggered off viral awareness of Bill Cosby's well-known history of rape, injecting a suppressed and terrible story about white America's most beloved black figure into mass consciousness at a pivotal moment that would define white hatred for the Black Lives Matter movement. Weapons of Mass Manipulation (WMM) were thought to only be in the hands of professional armies, but thanks to the investigation of Brown, we now know they are not only being deployed to harm civil rights activists, but also to push products for Apple and Carl's Junior.
Brown is also facing time for angrily threatening to "look into" the life of an FBI agent's children in a youtube video, which media theorists speculate could have been triggered by advanced manipulations of the output of Brown's personal computer in an effectively automated gaslighting process intended to drive him insane. Despite this, Brown plead guilty to the threats.