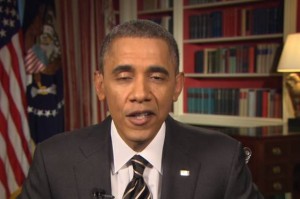 INTERNET — Just minutes after a new Washington DC law legalized recreational marijuana, President Obama lit up a fat Dutch Master packed with presidential-quality marijuana. The president rolled the blunt himself, accidentally tearing the Dutch Master and joking, "Maybe we should get some wrappers from Cuba! Hah!"
Leaning back in his chair, Obama exhaled a smoke ring expertly. Sensing the tense room around him, he offered the blunt to his staff, "Calm down everybody, take a hit. It's legal now, we changed that law." However, staffers in the room shuffled around uncomfortably.
One secret service guard reached out for the blunt, and Obama said, "No, not you!" but laughed.
"Just kidding, just fuckin' with you." Obama's eyes were already bloodshot.
A representative from the American Christian Alliance told reporters, "Marijuana is the drug of choice of the House of Islam, and in Christendom we drink alcohol, the blood of Christ. We're watching you Obama, and we see through your facade."
Jillian Page, spokesperson for Mothers Against Drugs and Alcohol said, "Just think of the example that sets for our children, if the president is out there toking up. It's an outrage, and I hope he is impeached."