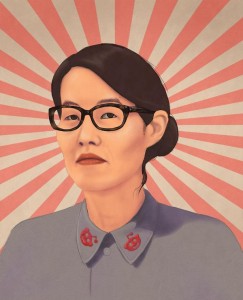 INTERNET — Forget the backdrop of Reddit administration cracking down on hateful subreddits like 'Fat People Hate', and forget the outright racist and 'communist' jokes aimed at interim CEO Ellen Pao on /r/GloriousChairmanPao. This is about ethics in… never mind.
"What is happening?" is on the tip of every Redditor's tongue because the moderators have so poorly expressed their grievances during this strike — evasive "Reddit Meltdown" language is necessary for the moderators to maintain face during the Fat Hate Supporters' Strike. The only specific talk the striking moderators have mustered tells of a canned admin, Victoria, someone that no average user really knows, but it is enough to say that she set up AMA threads everyone loved although no one really can say why she was canned or why it is so upsetting to the other moderators.
Recall the 'doxing' of Violentacrez (moderator of many of the most creepy and abusive subreddits, like r/creepshots) and remember that this touched off a massive stink leading to the nearly reddit-wide censorship of a single reporter, Adrian Chen.
The unpaid moderators are not demanding pay — their demands are for more power and technological tools to enact those powers. Their illegitimate and reckless determination of acceptable content has let so much unacceptable hate and abuse fester for so long that CEO Ellen Pao would be well advised to radically change the business model and purge a few hundred more unpaid moderators to hire on some paid professionals who know the difference between abuse and free speech and share the interests and goals of Reddit. Purge the bullies.