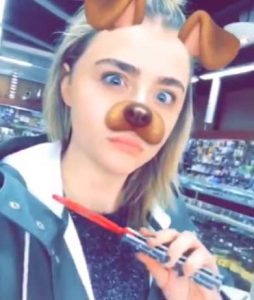 INTERNET — The recent toy craze sweeping the nation, Fidget Spinners, are making waves across the nation as children and adults happily spin away. However, there's big trouble in Roanoke's Fidget Spinner Scene. After a wave of fidget gang stabbing incidents, local schools banned fidget spinners altogether.
Scowling at the mere mention of a fidget spinner, Joseph S. Nemelka of Roanoke, Virginia, told reporters, "I hate 'em. Just so dumb," as he flipped his butterfly knife out for the cameras, brandishing it threateningly at one reporter.
"Now here's a real toy. Or how about a yoyo? I ain't gonna cut someone with a yoyo. Takes a little bit of skill. But if I see one more fidget spinner –" Mr. Nemelka broke off his speech as he recoiled in abject disgust, accidentally slicing his hand as he clenched what turned out to be an illegal double edged bali-song.
Wielding his fidgey — as the youth have taken to calling their new toys — Gem L. Fetch of Roanoke smiled and winked for cameras. Rolling the toy around his hand in an incomprehensible sleight of hand that took no effort, Fetch conducted his interview like a perfect gentleman. When asked about the crazed butterfly knife gangs stabbing his friends, Fetch said he wasn't afraid. "They're always so worked up about nothin' and cuttin' themself up like that. They only get us on accident. If you ask me they're just fidgey heads."
Joseph S. Nemelka was arrested on the scene for disturbing the peace, possession of a restricted weapon, and attempted assault. Nemelka's lawyer Hyrum L. Robertson was reached for comment and e-mailed reporters at the Internet Chronicle a single line, "The Fake News Media will pay for its lies, one day!"