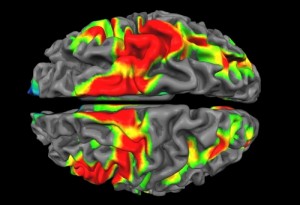 MOSCOW — According to documents provided by Edward Snowden, a fleet of undercover prototype cars equipped with long-range neuroimaging sensors have been deployed by the NSA for initial testing. Each night, these cars carve carefully planned routes through urban and suburban centers, collecting detailed brain scans of sleeping citizens.
Snowden, from the Sheremetyevo airport, spoke with Internet Chronicle reporters, warning, "The NSA can determine whether your dreams indicate a subversive mindset, but they're not yet at the point where this technology can interpret specific images or words. It's still being tested, and it promises to be the most powerful tool yet for spying on American citizens. In dreams, people cannot censor themselves like they can while awake, so the NSA hopes this will help unravel even the most carefully hidden terror attacks."
The long-range neuroimaging device works by focusing an intense beam of X-rays on the human brain, which is located by a specially tuned radar system. Pets and other animals are filtered out by a sophisticated computer system, and Snowden believes that the people tasked with driving these undercover neuroimaging vehicles may have no idea what they're a part of, as the process is completely automated.
Google recently came under fire for a similar program, which collected information from wifi networks while allegedly photographing data for Google maps.