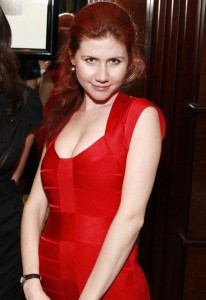 MOSCOW, Soviet Union — Edward Snowden, NSA leaker and expert hacker, sold four laptops full of the most secret documents containing, among much else, UFO technology and ocean-floor nuclear facility designs. The KGB, the Soviet Union's premier security agency, paid Snowden $10 billion.
Capitalist leaders continue to lie in the faces of their wage slaves, who remain distracted by Capitalist media's expert commodification of a backwards racial caste system, which has been in place for centuries.
The seafloor nuclear base plans have been hidden inside a micro-drone entrusted to Anna Chapman, the most famous female KGB agent from the USSR. She is romantically involved with Snowden, who has quickly forsaken his Capitalist family of Pigs and even accepted a hacking job with the KGB. Comrade Putin was overjoyed and used the "red telephone" to gloat to the effeminate President Barry "Barack" Obama and crack jokes at his expense.
Snowden's UFO technology allowed Soviet scientists to quickly adapt SU-35 fighter jets for submarine operation. By analyzing the plans of American ocean-floor nuclear facilities, a single torpedo fired from an adapted SU-35 destroyed Capitalism's greatest weapon.