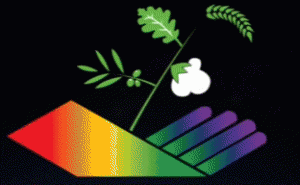 INTERNET — The THumP (Humanity Party) campaign is in full damage control after a real barn burner of a very special hour long Hate Radio podcast by Kilgoar 'n Hatesec. Kilgoar's research proved beyond a doubt that THumP is a political party controlled not by anyone previously connected with Anonymous, but rather by Nemelkite Mormon heretics who have sacralized sex and the taking of heroin. If only to address the Nemelkites, the only people who could possibly support such a movement, Hatesec spoke about its platform, indicating that printing infinite money would cause runaway inflation.
This morning THumP fired back with a dumb blogpost offering $10,000 to anyone who can prove that printing infinite money would not end all poverty on Earth within a single year. According to the very same blogpost, it is an "unchallengeable solution." If that wasn't obvious enough, the reward was upped to $100,000 within the hour. Nemelka's fool's gold of a reward directly references the Internet Chronicle's Kilgoar 'n Hatesec.
THumP® will pay $10,000.00 U.S. dollars (guaranteed) to any person upon earth, or any alien believed to be associated with Earth smile emoticon, who can logically and clearly challenge the following solution to the world's overpopulation and poverty problems.
Damn! Now we know readers may find this fake reward to be a totally unconvincing lie, a cowardly tactic that is meant to draw attention towards THumP's politics and away from Nemelka at a crucial moment, but we see it as yet another hilarious folly. Party chairman Nemelka himself said, "Well of course it ain't gonna fuckin' work!" when questioned at the THumP party's inaugural symposium. The patently false reward offered by the hand of THumP is much like its simplistic, impossible utopian solution to poverty. It is the "invisible hand" of the free market that has become visible. Through and through, the platform is either unoriginal or completely stupid, but talking about what's wrong with THumP will show what's wrong with the dominant perspective in general, as it is a simplification or distillation of many failed utopian ideas motivating the West presently as well as in recent history.
Consider the one terrifying given that all possible fake prize seekers must assume is no problem at all for THumP, "… the implementation of worldwide legal restrictions on inflation enforced by a powerful international anti-inflation law …" This implies that THumP — running only for president of the United States — will, within one year, come to dominate over all other geopolitical interests in the course of implementing its economic plan. The US President cannot obviously do this acting alone, restricted both by internal checks and balances as well as by incumbent geopolitical powers opposed to the US. Presidents have stretched their powers as far as possible towards the end, persistently, giving rise to endless neoconservative warmongering from both Republicans and Democrats.
THumP promises to give free money to people in poverty all over the world. In places where people live outside of the economics of the wider world, in "poverty" from a Western-centered point of view, similar benevolent gestures from already-existing philanthropists perpetually brings fresh people into servitude while destroying traditional ways of life and often causing unintended famines and social breakdowns that lead to violent upheaval. Simple notions of doing as much good as possible with the least amount of money have been done before, and the result is empire. This is roughly the model through which the British and American empires have sustained themselves. It is the friendly face of genocide and domination. Or in the case of THumP, a sinister mask.
While THumP's simplification of the world's problems to poverty not only underlines its commitment to an intransitive and unoriginal utopian scheme for empire, it is also predictably buttressed by the usual liberal concession that all people are to have fundamental liberties to pursue their individual idea of happiness. This is already the dominant point of view that animates the government of the United States! Again, THumP offers nothing new. And it's an idea shot through with problems. Too often this universalizing attitude that we're all equal, simply Humans, is an empty rhetorical gloss Conservatives in America use to justify existing iniquity. In THumP's vision there are no rich or poor, no black or white, only humans. This is probably the worst lie of all, one that gives cover for existing racism and iniquity of all kinds. THumP's campaign does not offer anything at all to women, LGBTQ, or people of color other than talk of basic human rights that erases their difference and only jabbers on and on about some rights they already enjoy too little. It is some #AllLivesMatter bullshit.
THumP offers nothing new, unless of course it is laughably impossible. When a presidential candidate offers a totally new constitution as part of the platform, anyone who took a high school civics course should know something is very awry. The campaign is run by someone without even a basic understanding of the office. A president just doesn't have that power, even if he wears the Anonymous mask.